The Alexander Centre
Posted: 13th July, 2018
Category: Architecture, Culture, People
Guest contributor Alexandra Campbell reveals the past, present and future of one of Faversham's finest assets.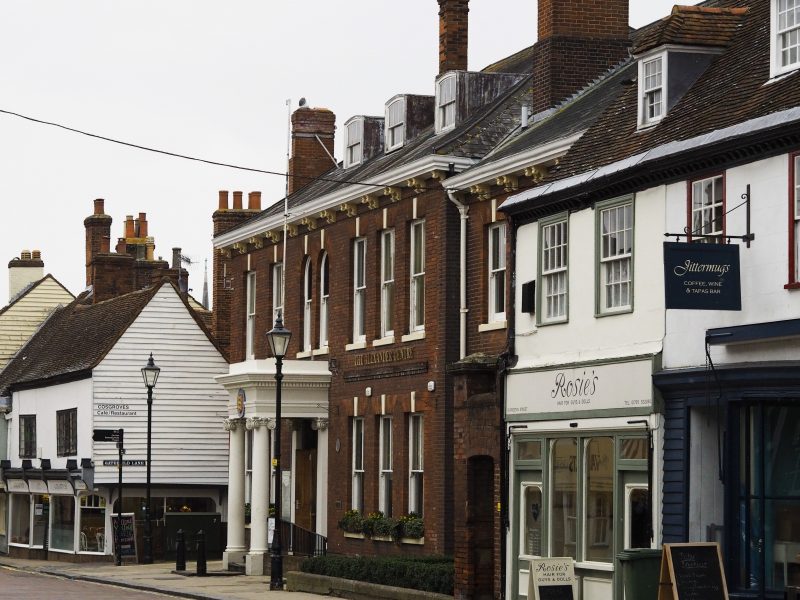 The Alexander Centre in Preston Street
Lady Alexander was probably the closest thing Faversham had to a great Edwardian hostess. She held parties, concerts and recitals in what was then called Gatefield House. Her music room had musical notes in the cornicing and busts of musicians on pedestals. She was married to Sir Sidney Alexander, Mayor of Faversham from 1910-20.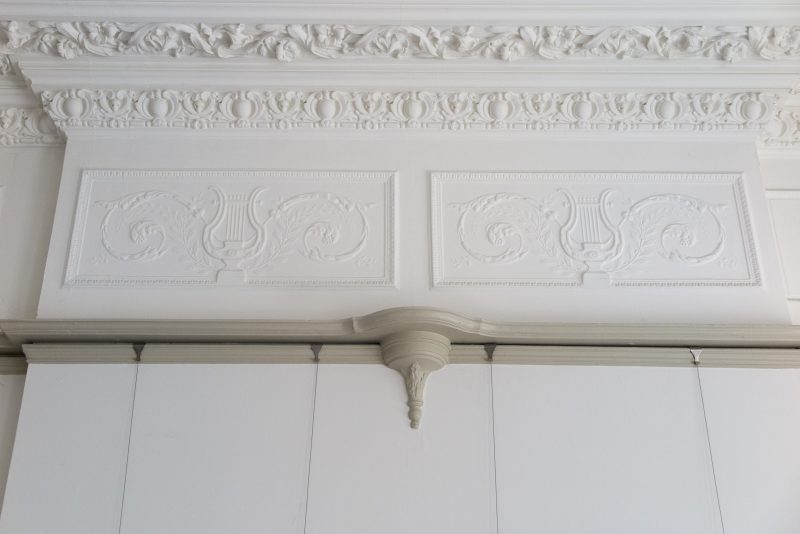 The original cornice
Sir Sidney, a pioneering vascular surgeon, played billiards with the most prominent men in Faversham (he added a billiards room to the side of the house). Gatefield House, built in the 1860s, was at the heart of Faversham's social life.
Now, over a century later, it is called The Alexander Centre. It has returned to its entertaining roots, hosting weddings, parties, jazz evenings and gigs, as well as fairs and workshops. Around 35,000 people a year come through the doors for work or enjoyment. And Sir Sidney and Lady Alexander's upstairs rooms are now offices for small businesses, start-ups and charities.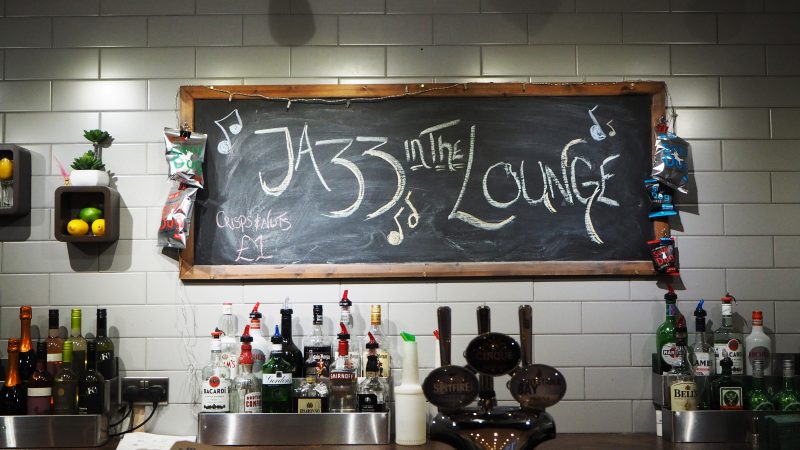 Music has returned to The Alexander Centre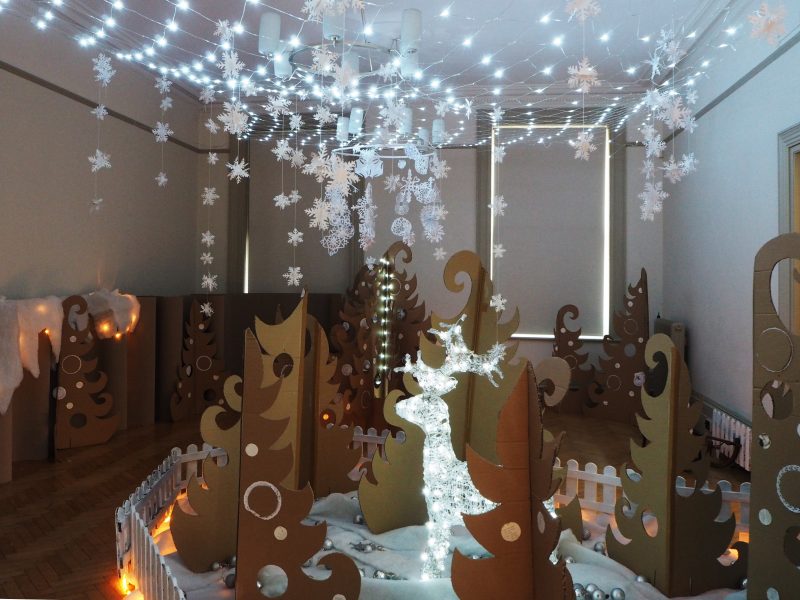 Dressed up for Christmas
But from 1943 to 2012, The Alexander Centre's fine plasterwork and high ceilings were hidden under plasterboard and strip lighting. Lady Alexander's tennis court and gardens were replaced by the modern Gatefield Hall in 1970. The attics, where their servants would have slept, have barely been touched in over 100 years. The building was owned and run by 'the Council'.
'The Council' is shorthand for a number of civic upheavals. Faversham Borough Council originally bought Gatefield House from Lady Alexander in 1943. Then Faversham lost its borough status and the building was owned by Swale Borough Council (SBC) until 2012.
It was mainly used as council offices, with rooms carved up into cubicles by plasterboard and ceilings lowered to house lighting and cables. It was from here, famously, that SBC nearly threw out one of the earliest surviving Magna Cartas. Fortunately, an eagle-eyed council official rescued it from a skip.
By 2012, SBC no longer needed such a large presence in Faversham. Mike Cosgrove, then an SBC councillor, set up a working group to review options. He asked Hilary Riva and a number of others to get involved. Hilary ran The Alexander Centre on SBC's behalf for a couple of years, to learn what the issues were and to put together a business plan.
The Alexander Centre Trust (TACT) was set up, chaired by Hilary Riva. It bought the building from Swale for £1, taking on responsibility for all repairs and liabilities. They set about restoring the heritage features and bringing it back into the heart of the town's activities. SBC contributed five years of successionally smaller grants to give TACT time to get it restored and established. They also still rent a small office to the left of the front door.
The Alexander Centre team
The first task was to renovate the building. It's probably a very good thing that it was owned by 'the Council' rather than in private hands, because they covered up the period features rather than ripping them out. Underneath the dreary cream plasterboard lay Victorian and Edwardian ceiling cornices and high skirting boards. They were in need of repair but were mainly intact.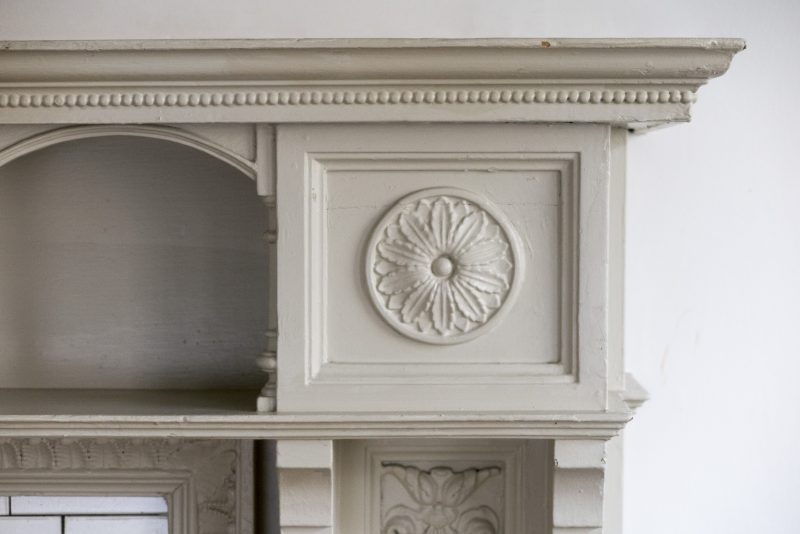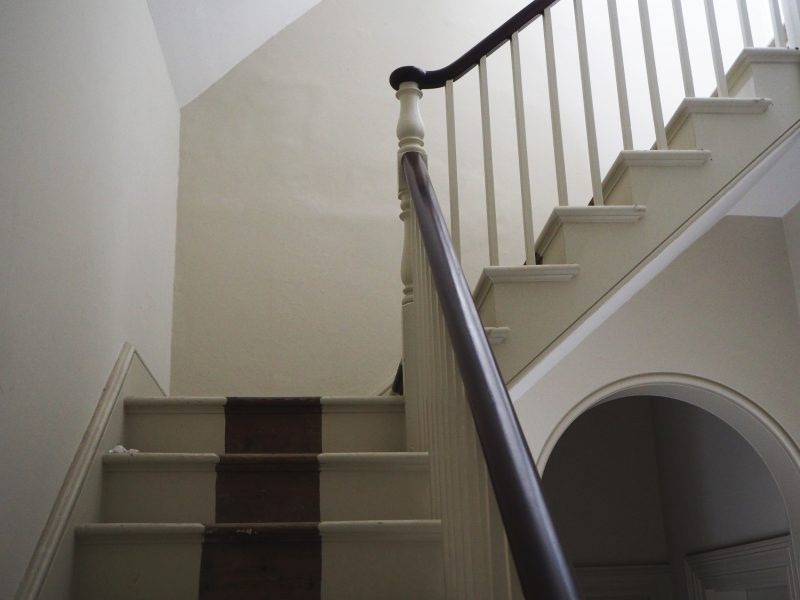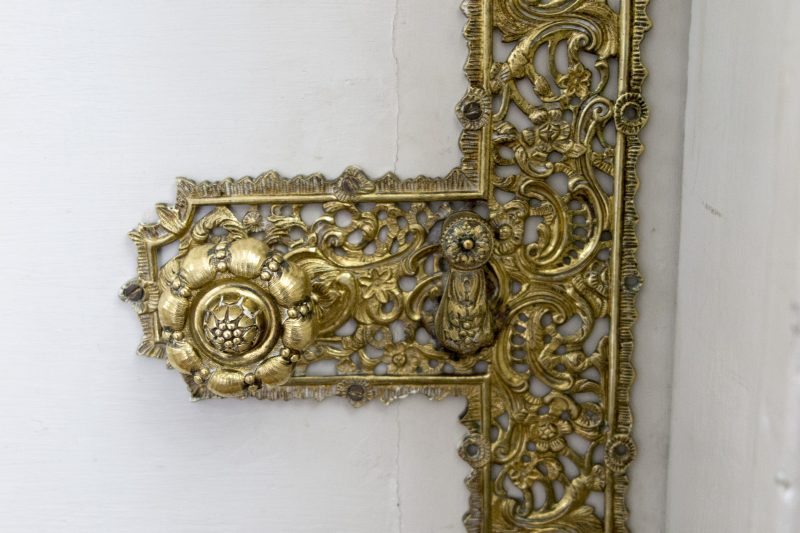 Many of the original features stayed intact
TACT involved a number of experts, many of whom gave their time on a voluntary basis. Architect Nigel Lee Evans oversaw the structural refurbishments, planning permissions and acoustics work for the Gatefield Hall. Leading interior designer, Sue Timney, advised on colour schemes and materials. Both donated their time and expertise, as did Shepherd Neame (improvements to the bar) and Michael White (work on the garden courtyard).
Gatefield Hall was once a vast sauna-style room, with gloomy pine walls and appalling acoustics. Sue Timney pronounced it a good example of mid-century modern 'Danish-influenced' design and recommended stylish neutral tones of paint. The Trust added baffles to the high ceiling, so the sound is now sorted.
Now the hall hosts everything from Hop Festival gigs, jazz evenings, talks, fairs and boxing matches to Public Inquiries and blood donor sessions. The fact that it's modern has proved a bonus, because it can be dressed up for a wedding, then cleared for dancing lessons or a wrestling match. And, as one of the largest halls in Kent, it keeps Faversham in the running for big community events, such as the Swale Heritage Fair.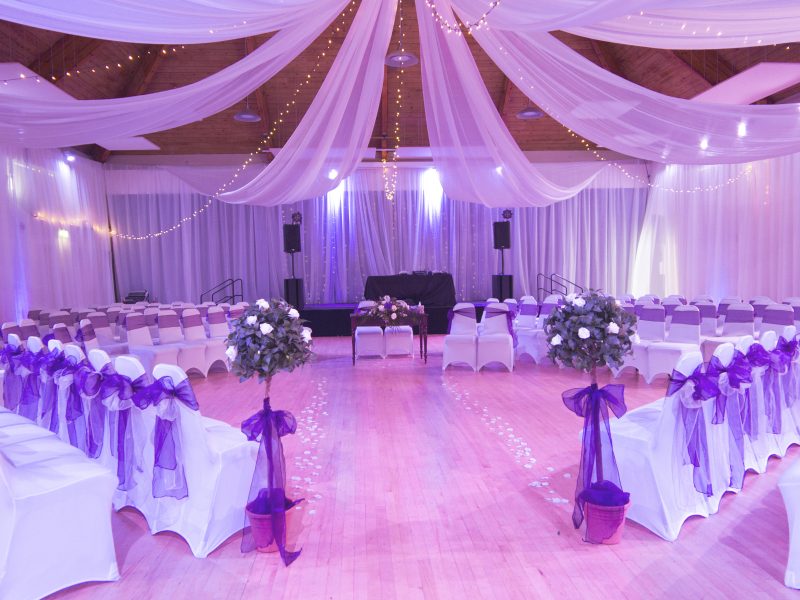 The Alexander Centre's Gatefield Hall hosts everything from weddings . . .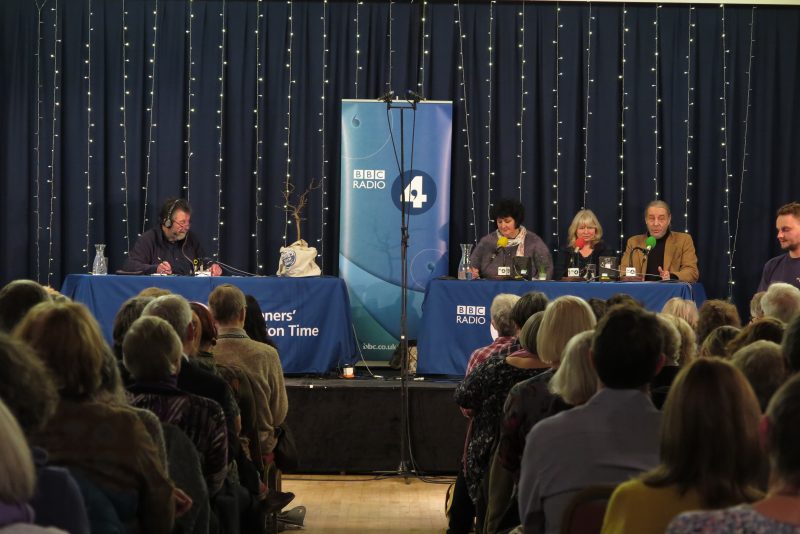 . . . to Radio 4's Gardeners' Question Time . . .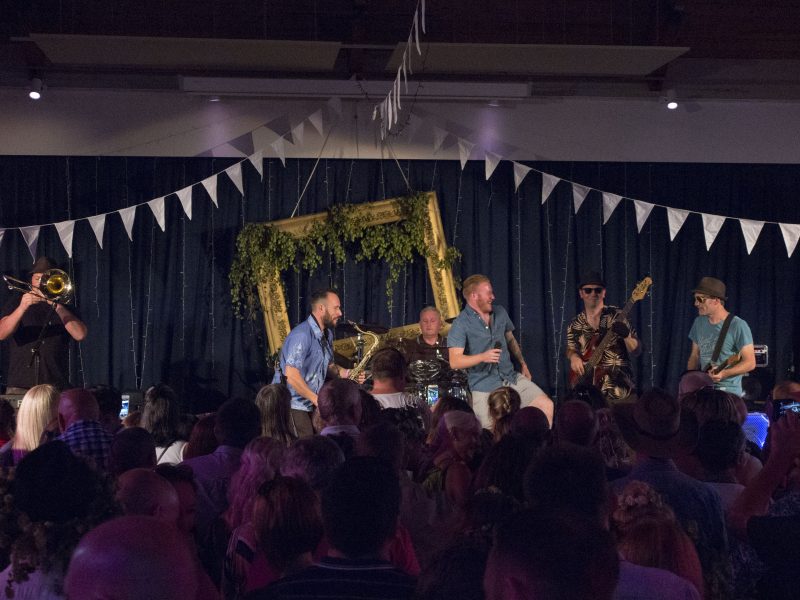 . . . to the Curb Pilots playing at the Hop Festival
Meanwhile, the original Victorian and Edwardian rooms, where Lady Alexander held recitals and Sir Sidney played billiards – are hired out for workshops, training sessions and meetings. Two of their bedrooms were briefly a magistrates' court and are now Faversham Pilates studio. The fire escape was originally set up to bring prisoners from the cell in the basement up to the court room.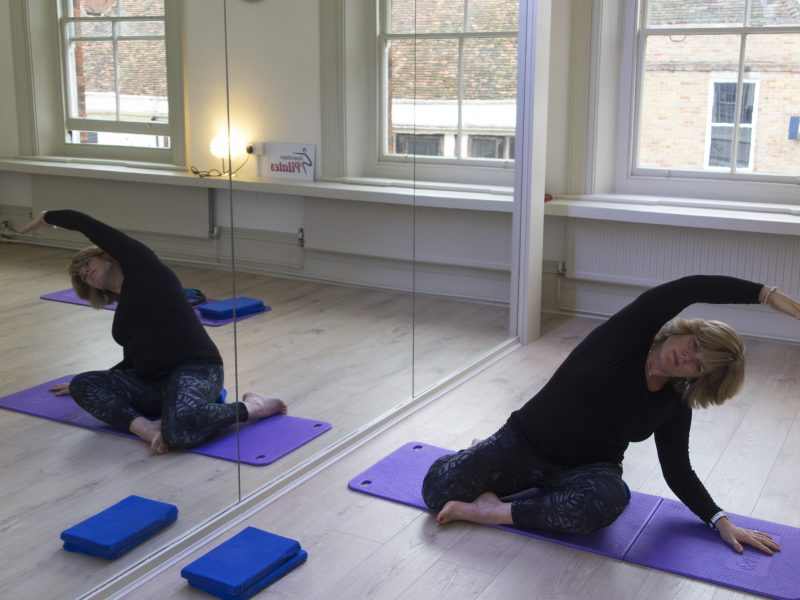 Because it's so central, The Alexander Centre is also a useful emergency space for local businesses who have to leave their premises suddenly. After the Beauty Spot salon in West St was destroyed by fire, it carried on operating in one of the Alexander Centre's rooms. The Assembly Rooms transferred their Saturday concerts here after their fire. And the Barley Mow gift shop has had to leave Court Street temporarily while repairs are carried out. It has set up in the Sidney Room.
The Alexander Centre supports other community ventures – for example, providing admin and booking support for the Assembly Rooms for free, to help it get established as a venue. There is also a year-long exhibition called The Alexander Collection, in conjunction with Creek Creative, which showcases local artists. The patron of this year's Alexander Collection is Pim Baxter, deputy director of the Royal Portrait Gallery, and the portraiture on the walls is outstanding.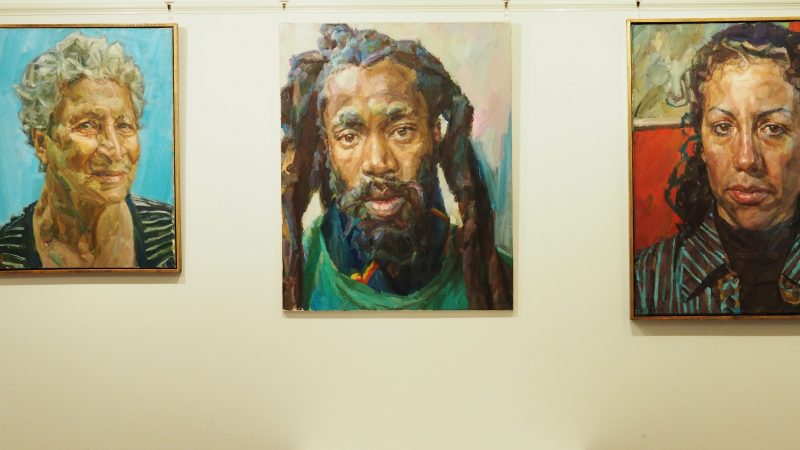 Showcasing local artists
TACT is now The Alexander Centre CIC (Community Interest Company), chaired by Graham Setterfield, and is a not-for-profit organisation. That helps keeps its hire and rental fees affordable. But, of course, it can't lose money. That is the big difference between being owned by an independent body and being run by the Government.
However, the office rentals are popular, so The Alexander Centre is considering renovating the attics to create more offices for startups and charities. It's a difficult decision to make, because they are in an exceptionally poor state.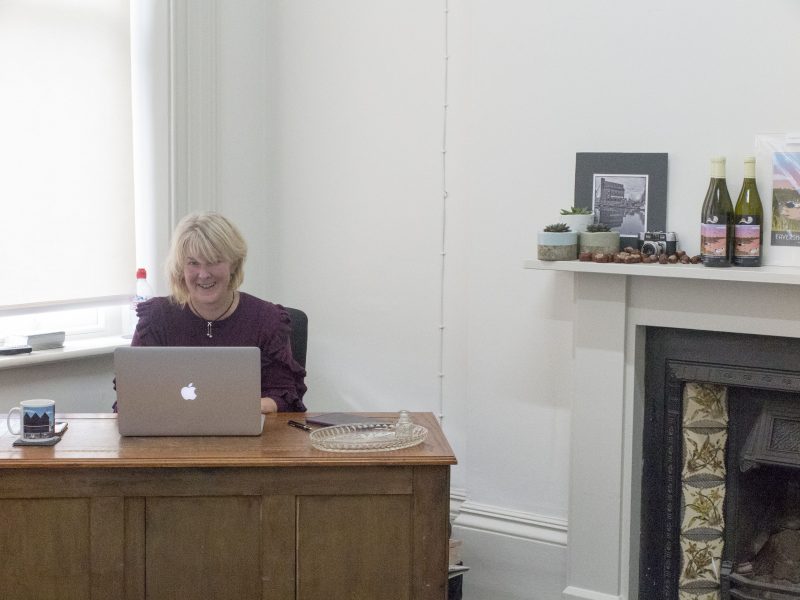 The Alexander Centre rents out offices and is considering renovating the attics to provide more office space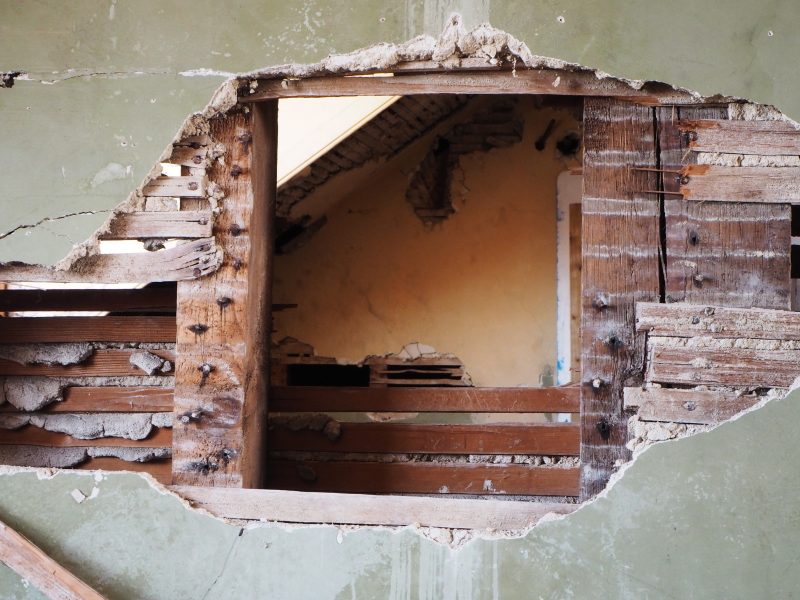 The attics are in an exceptionally poor state . . .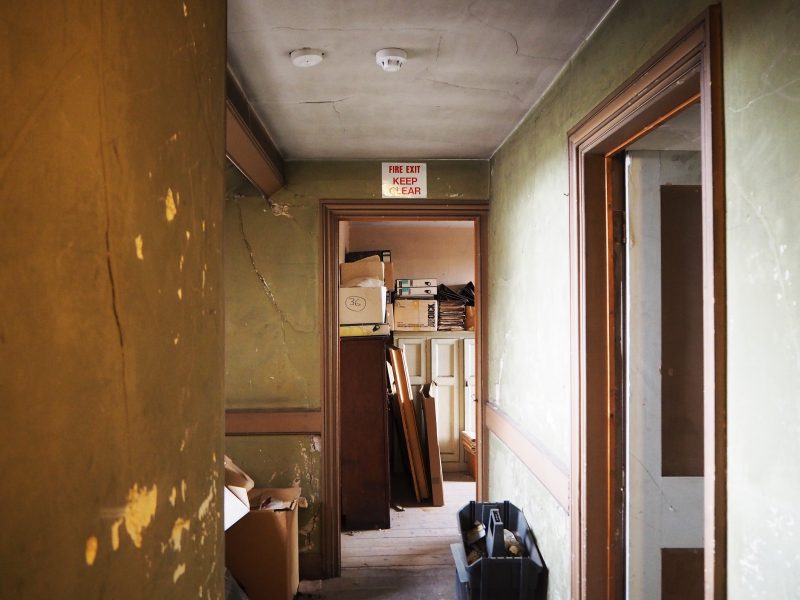 . . . but there is still room to expand The Alexander Centre
To understand the contribution The Alexander Centre makes to Faversham, let us suppose that Swale Council had sold its unwanted building off for offices instead…what would the impact have been?
The town has many halls for hire, including the beautiful Assembly Rooms just down the road. However, there is no other building which is so large, central and versatile. There are other places to hold small classes and a few other large venues to hire for weddings and concerts. Although these are mostly commercial ventures, so are more expensive. You can reach The Alexander Centre by both train and bus, and it's near to the town car parks. And if you live in Faversham, you can probably walk to it.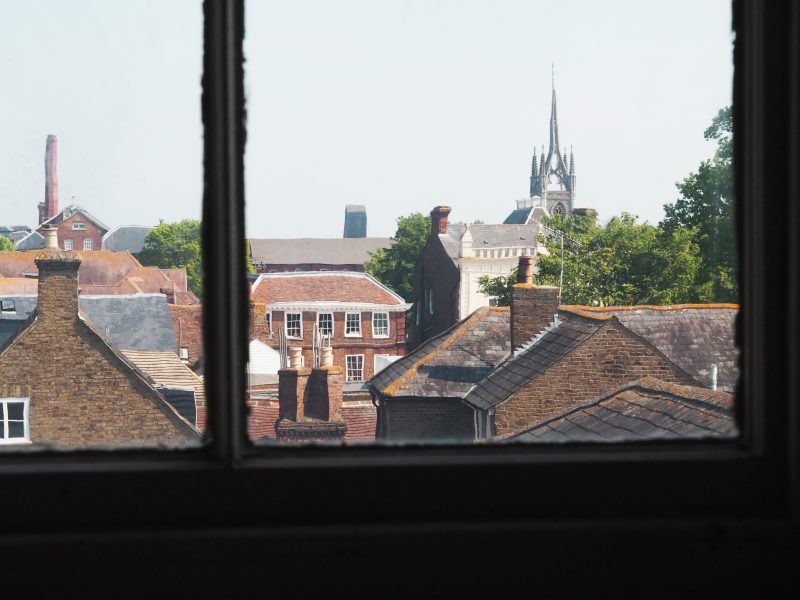 Looking out over Faversham from the attics in the the Alexander Centre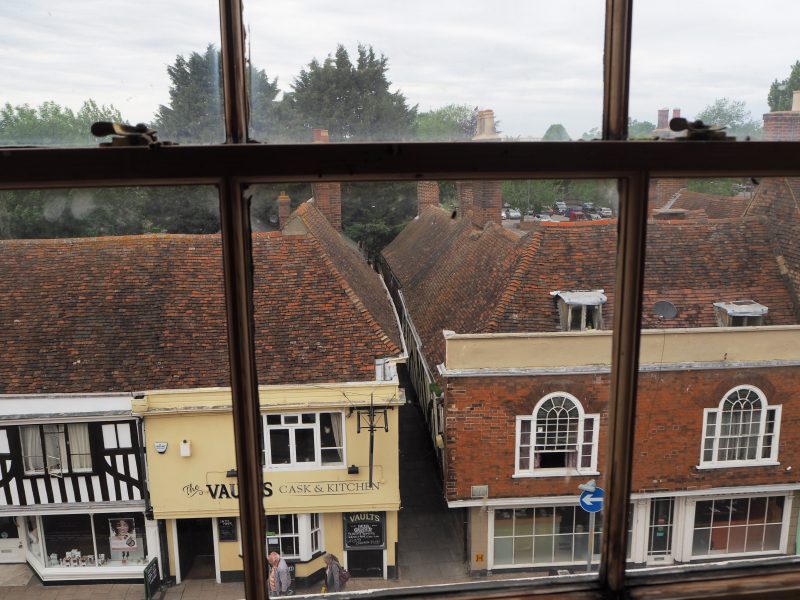 And it's brought jobs into the town. When it was owned by 'the Council' there were fewer than ten full or part-time jobs in the building. Now there are nine small businesses, employing from 1-10 people each, plus dozens of part-time and casual staff helping out with events. On any one day, you might find up to around 40 people working here.
Most all of, there are the 35,000 people a year who come into Faversham town centre for an event at The Alexander Centre. Many of them will also use or return to local shops and eateries. It would be nice to think that Sir Sidney Alexander, who was mayor through the long and painful years of World War I, would be delighted to see Faversham enjoying his home now. And Lady Alexander would certainly have approved of the music.
Text and photos: Alexandra Campbell